IDENTITY MANAGEMENT
Know your customers anywhere.
FreedomPay makes it easy to keep track of your customers' identity, history and favorite incentives even when they switch channels—say, from credit card to social media to a mobile device. They can also personalize their information on each device. And the more personal that information is, the more likely they are to share it in social media.
BRANDING ENGINE
Make your brand look brilliant.
Let us be the engine inside your commerce ecosystem. FreedomPay remains invisible to your customers; your own brand imagery, colors and logos take the stage, and your brand gets all the credit for a great purchase experience.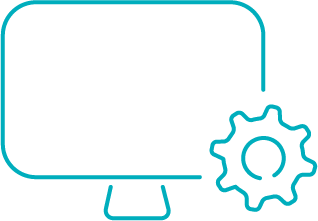 DIGITAL WALLET
Make it amazingly easy to buy.
With FreedomPay, customers can quickly and easily pay any number of ways, online or in-store. They can use our virtual wallet or yours. Adding these new technologies doesn't have to be a massive investment, either. Our clients often integrate their legacy systems with our components, saving time and money in the process.